For the 2014 CFB playoffs I was tasked by ESPN to create 10+ unique icons representing each of the TOP TEN teams in the College Football Playoffs. This would be a graphical toolkit for the online team to use for different editorials segments and coverage articles for the college football playoffs.  
The design idea I choose was to use each of the team's mascots and create a unifying system that would visually tie them all to one set. The design I came up with would maintain a similar visual motif throughout all the different logos but create enough changes to make them distincly their own.  
Alabama - Closeup - ESPN.com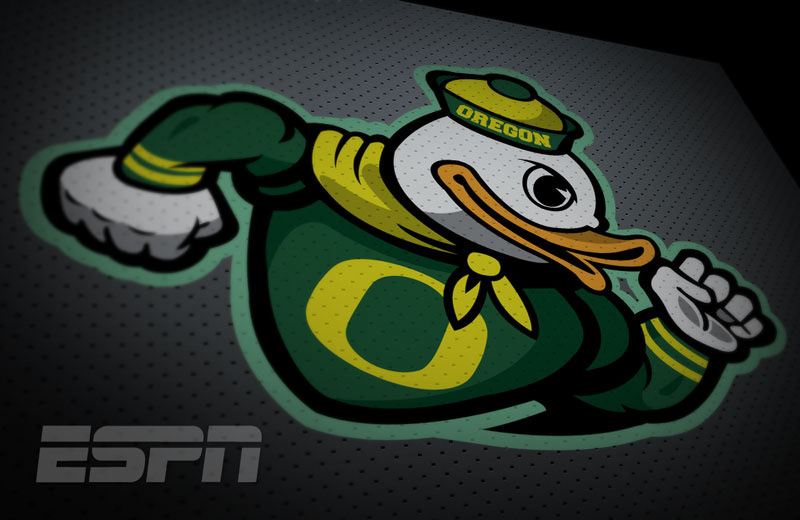 Oregon Ducks - Close up - ESPN.com
Florida State - Close Up - ESPN.com
Ohio State - Closeup - ESPN.com
Used for the final four digital experience guide
AS OF 2015. ESPN HAS ASKED ME TO UPDATE THEIR ROSTER OF MASCOT BUDDIES. THIS TIME OF A NEW DIGITAL SHORT FEATURING SMALL ANIMATIONS AND FOR NEW MASCOTS TO BE CREATED.
THE 2015 "MASCOT BUDDIES" ROSTER